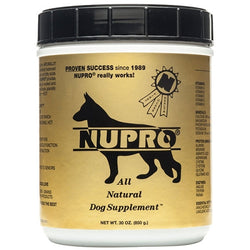 Product Details
NuPro All Natural Dog Supplement is a totally holistic, superior product that replaces the vitamins, minerals, enzymes, amino acids and essential omega fatty acids (in natural raw forms) that may be lacking in commercially processed diets, but what a dog would normally have gotten in the wild. This supplement provides essential fatty acids, supports a healthy immune system and coat, while promoting healthy digestion. It was researched and developed by a nutrition doctor and does not contain wheat, gluten, sugar, fillers, preservatives, by-products, grain or corn. Recommended by vets, this supplement is formulated for all life stages and breeds. It makes a great liver gravy; just add water. Whether you use commercial diets, feed the B.A.R.F. diet or cook for your animals, NuPro should be a fundamental part of your pet's daily nutritional program.
What do dog owners say about NuPro All Natural?
- Supports a healthy immune system
- Helps maintain a full and healthy coat which may minimize the occurrence of shedding, hot spots and itchy, dry skin
- Provides essential fatty acids
- Intended to provide nutritive support for healthy bones, teeth, nerve and muscle function
- Maintains healthy cardiovascular function
- Promotes healthy digestion
- Supports allergy protection
- Excellent for all ages from puppies to seniors
- Recommended by veterinarians
Desiccated Liver:
The ultimate in palatability! The fresh, natural flavor of real liver is wonderful for the finicky eater. It supplies iron and B vitamins. Just add water to make a great gravy that dogs crave!   
Norwegian Kelp:
A natural seaweed that is a rich source of trace minerals including iodine, used for proper glandular function and metabolism. An excellent source of vitamins A, B1, B2, C and E. These vitamins are beneficial for maintaining proper health and are responsible for the growth of bones, a healthy heart
Ingredients
Norwegian Kelp, Ground Flaxseed, Nutritional Yeast Culture, Desiccated Liver, Proprietary Blend of Amino Acids and Enzymes, Garlic, Lecithin, Calcium Citrate, Lecithin, Ground Borage Seed, Lactobacillus Acidophilus.
Guaranteed Analysis
Crude Protein (min.) ................................................... 25 %
Crude Fat (min.) .......................................................... 9 %
Crude Fiber (max.) ..................................................... 20 %
Moisture (max.) ......................................................... 11 %
Feeding
The recommended daily amounts are listed on the various labels as follows:
 ** Enclosed scoop = 3 tablespoons (1 oz.) **    
| | |
| --- | --- |
| Dog's Weight | Daily Quantity Required |
| Under 5 lbs. | 1/4 Scoop per Day |
| 6 lbs. to 10 lbs. | 1/3 Scoop per Day |
| 11 lbs. to 20 lbs. | 1/2 Scoop per Day |
| 21 lbs. to 40 lbs. | 1 Scoop per Day |
| 41 lbs. to 70 lbs. | 1 1/2 Scoops per Day |
| Over 70 lbs. | 2 Scoops per Day |
Mix with water for a great liver gravy!
30 ounce size 
NUPRO® Supplements
Contains 30 scoops.  A 1 month supply for a dog weighing  40 pounds.
5 pound size NUPRO® Supplements
Contains 80 scoops.  Approximately a 5 week supply for a dog weighing  70 pounds or more.                  
This size is also good for 2 or 3 small to medium size dogs for one month.
20 pound size NUPRO® Supplements
Contains 320 scoops.  Recommended for kennels, breeders or households with multiple large dogs.   
Bundle + Save
Save 20% off a bag of treats when you purchase a bag of pet food & treats in the same order!

* Discount automatically applied when a participating food and treat are added to cart. Exclusions may apply.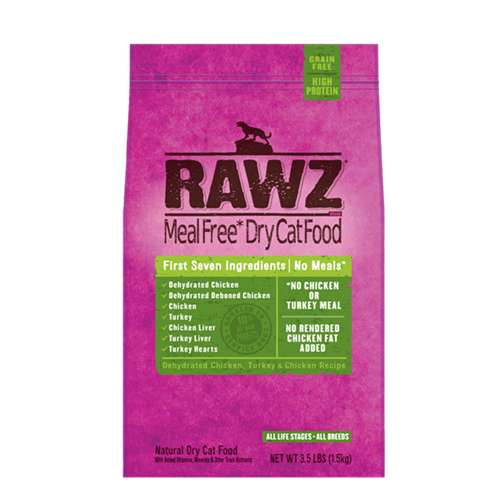 Regular price
Sale price
$25.99
Unit price
per